By:Jaclyn Roth
Nov. 11 2022, Published 1:39 p.m. ET
When Malea Rose broke out in a horrible bumpy rash on her face, she decided to take matters into her own hands. 
"I went on a quest to fix my own skin issues. It became an important hobby, and I was determined. Then what I came up with was amazing, and my friends and family started to want my products, too. Then, completely organically, my little hobby slowly turned into a business during the pandemic. I also saw how difficult it was to get quality CBD products," the entrepreneur exclusively tells Morning Honey about her skincare company, Vie En Rose. "I love this sector of beauty/wellness crossover and I am so excited about the future of Vie En Rose. The extra best part, it's my job to slather expensive, bliss inducing potions on my body and face as 'work.' I love it! Even if a zombie apocalypse happens, I'll emerge glowing."Article continues below advertisement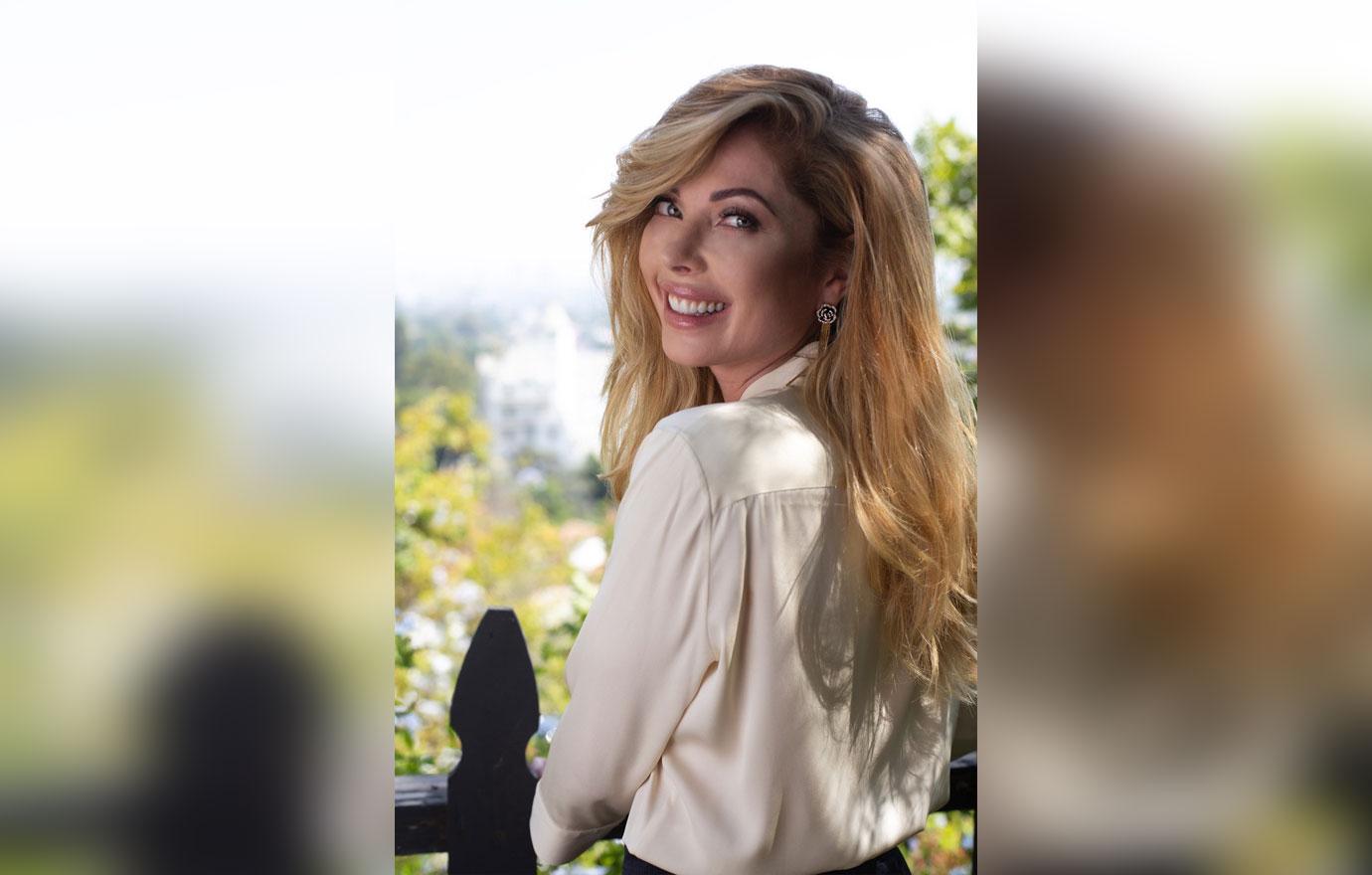 Despite there being a slew of other skincare companies out there, the blonde babe declares she "wanted to break the mold and disrupt the traditional beauty industry" with her idea. 
"I always like to carve my own lame and do things my way. I also wanted to bring luxe, chic, eco-conscious packaging and ingredients. Unlike many brands out there with famous faces, I'm not your typical influencer who put my name on products someone else formulated and approached me to use my name for 50 percent of the company. These skincare and cosmetic lines are usually the same fill, just different packaging, with cheap one percent ingredients (what makes up a majority of your actual product)," she notes. "I built Vie En Rose from the ground up – every aspect, the colors, the branding, everything from inception. Because of my background in organic beauty, my brand from inception and every ounce of formulation, every single ingredient, every aspect of this company is 100 percent me, my hard work and my tenacity."
"Truly, I was my own customer, I still am. I have a choice every day of what I put on my body – we absorb 60 percent, and I choose my own products over anything else. They're the best and deliver real results. I don't leave home without my Mile High Mist, one of the most incredible and unique products on the market," she adds. Article continues below advertisement
Though it's been a labor of love, Rose wouldn't have it any other way. 
"Creating my own skin care company has been one of the biggest learning curves and the most gratifying thing I have ever done. I have more respect for startups and entrepreneurship than ever. I had absolutely no idea what I was getting myself into when I started Vie En Rose as a way to cure my own skin issues," she admits. "I started as my own customer, and I think there is something very special and extra loving that goes into something when it's created that way. To be your own cure. I am no beginner to learning curves, I executive produced 65 live camera boxing/entertainment pay per view specials last year, during the height of the pandemic — totally the Elle Woods of boxing (I thrived, I must say) — and starting a company from the ground up, by yourself, with no business background is one of the most challenging things I have ever done, but I did it. Vie En Rose is a huge representation of every aspect of me. I'm a dreamer, but you also must do things raw, with ethics, authentically, and you must always do the work."
In the future, Rose hopes to expand "into a full lifestyle brand," in addition to selling cosmetics, wellness products.
"I want to build an exceptional team of humans to help build Vie En Rose into an international brand. I know I'm going to feel very good when I get there because I'm giving the gift of high-quality and feeling good, to so many people. I truly love the phrase 'Vie En Rose' so much and intend on building an assortment of wonderful goods under that name."Article continues below advertisement
Additionally, Rose is excited to be part of a female-led company. 
"It's so wonderful. I love any step toward the right direction of female empowerment. My background in Hollywood was a male-driven industry. I also spent last year producing boxing specials — talk about a crossbreed of male-dominance. I was the only female EP and nothing I went through was fair," she confesses. "I have dealt with so many pay gaps, type casting, gender inequality. I want to be in a workplace that inspires others to shine. Makeup makes others feel comfortable and brings out the best. I think that's when the work really starts to shine. Especially when we are making products for women, let's be the one's creating them!" Article continues below advertisement
Clearly, Rose, who was exposed to the world of clean skincare at an early age, as she watched her mom make organic skincare elixirs and other products, is on the right track, as she's received glowing reviews about her products from Connie Britton, Sydney Sweeney, Mason Alexander Park, Jake Paul, Paris Hilton, Frank Grillo, Addison Rae and more.
"It's wonderful to know that celebrities who have access to the best products available, money not an object (although many get things for free), but that they are choosing Vie En Rose and posting about it. And repeat customers! I won't name who, but one of my favorite actresses, she swears, 'This is the only oil that gives her real results.' Truthfully though, I love it just as much when a random person DM's me telling me they love my products, or anyone who's passionate about skincare. It's my mission," she says. 
The Hawaii native isn't afraid to dabble in many different things, as she's previously acted in New Girl, Entourage and Two and a Half Men, to name a few. 
"I love building things. I love dreaming up something that seems impossible and then figuring out how to make it possible. I think that's why building a brand and storytelling work so beautifully together. I'm an artist at heart, with a business savvy mind," she says. Article continues below advertisement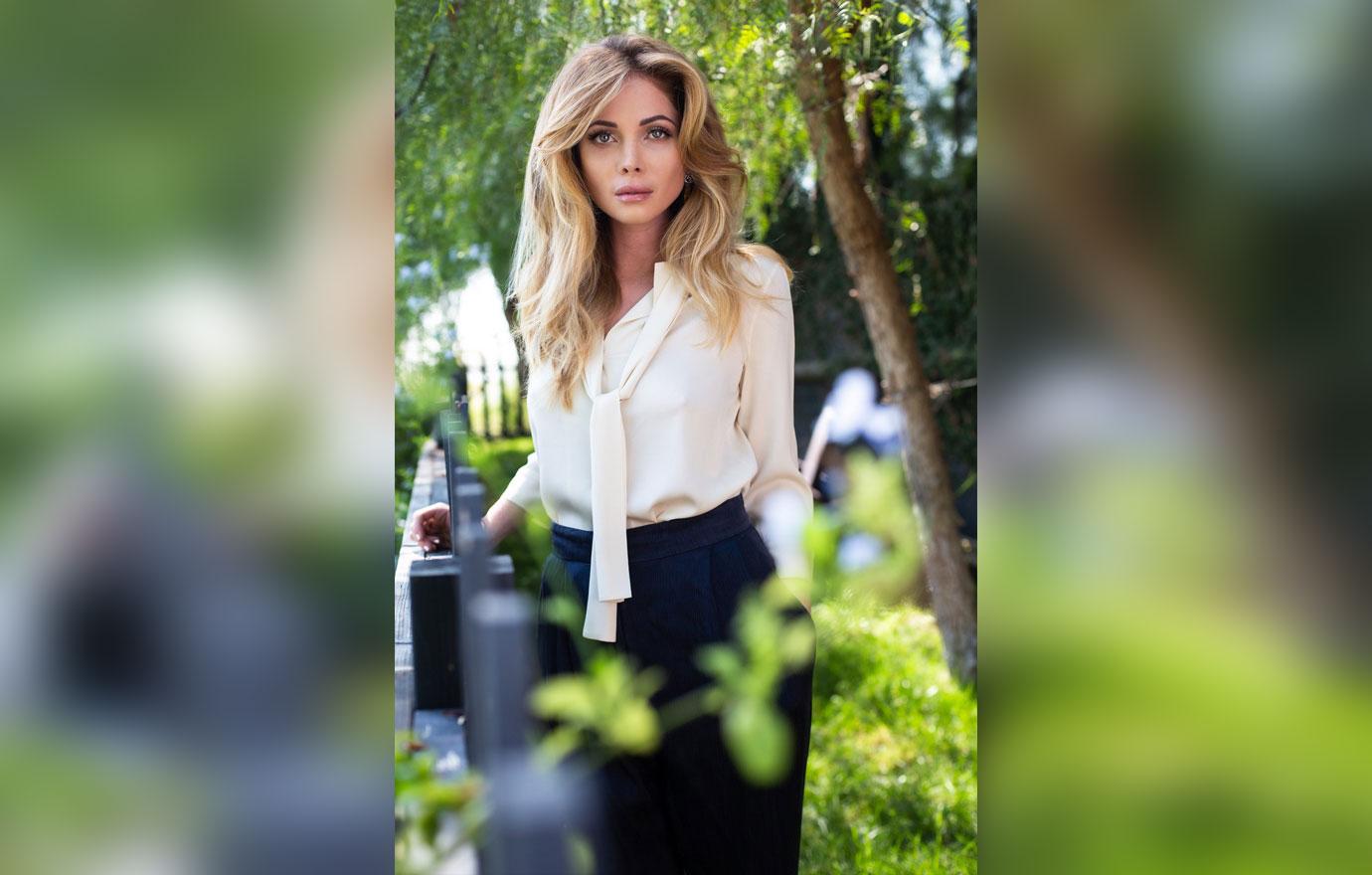 "I hope it's inspiring that I have 15 years of entertainment industry background and could pivot, multitask, and build a business, alone, from the ground up, while still working other jobs. With no MBA or past real experience. I'm the Founder and CEO, but I have worn every single hat, without exaggeration. People are constantly trying to tell me that I must pick one lane, but I'm just not a one lane kind of girl. I believe you can do it all, or at least try," she concludes. 
For more on Vie En Rose, click here.